Which Hoverboards Are UL Certified And How To Check It?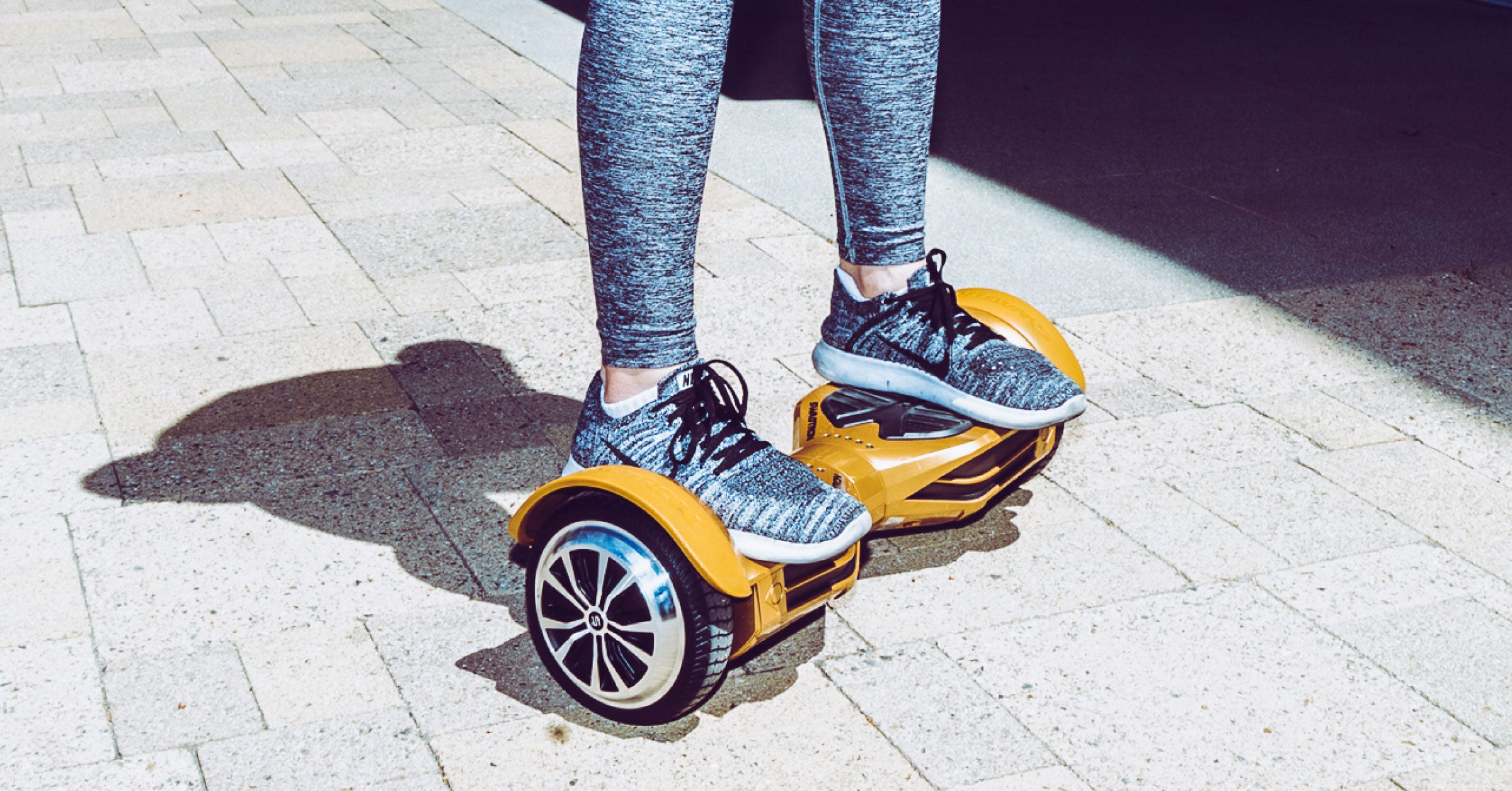 A hoverboard — sometimes called a self-balancing hoverboard, self-balancing scooter or smart balance board — is comprised of two motorized wheels, a deck for the rider to stand on, a battery, and an electric system that ties it all together.
When hoverboards began flooding the US market in large numbers in 2015, the battery and electric system weren't required to go through rigorous product testing. In fact, there were no standardized tests for hoverboards or electric scooters. Soon, reports of hoverboard fires began to trickle in. The primary culprits in those fires were the lithium-ion battery and faulty wiring.
A standard for testing the quality of hoverboards was needed. A standard that the general public could trust.
Enter: Underwriters' Laboratories
In 2016, Underwriters' Laboratories (UL) took on the task of defining extremely rigid quality assurance standards for hoverboards. UL is an international science safety company whose goal is to ensure consumer product safety. Founded in 1894, UL developed the first globally accepted safety standard in 1903.
Since its inception, UL has been a pioneer and champion of product quality and testing standards. For example, in 1921 UL certified its first refrigerator and in 1923 UL certified the first burglary-resistant safe. UL is still active today. To increase the safety of hoverboards, UL designed or selected dozens of tests to comprise the UL-2272 standard.
What does it mean to be UL-certified?
If a hoverboard is UL-certified, it means that UL has tested samples of the hoverboard. The certification means that UL has determined that the product meets or exceeds the stringent requirements of the UL-2272 standard. These requirements are based primarily on UL's published and nationally recognized "Standard for Safety."
As mentioned above the UL-2272 standard is made of many smaller tests. Below is a sample selection of the tests that comprise the UL-2272 standard:
Overcharge Test
Short Circuit Test
Overdischarge Test
Temperature Test
Imbalanced Charging Test
Dielectric Voltage Withstand Test
Isolation Resistance Test
Leakage Current Test
Vibration Test
Shock Test
Crash Test
Drop Test
Mold Stress Relief Test
Water Exposure Test
Handle Loading Test
Thermal Cycling Test
Label Performance Test
Strain relief pull test
Motor Overload Test
Motor Locked Rotor
This list isn't exhaustive. For more a more detailed explanation of UL testing and the 2272 standard , visit the UL website .
A Continual Process
But UL doesn't just test one sample set of products. UL certification is a continual process that manufacturers need to carry out during the life of the certification, which is three to five years.
Throughout the lifetime of a UL certification, UL regularly audits a manufacturer's production facilities and products to determine continued compliance with UL requirements. This process is important for the integrity of the UL certification mark. It lets customers know that only those products fully and continually complying with UL's requirements carry the UL mark.
How do I know if my hoverboard is certified?
One quick way to learn if a hoverboard is UL-certified is to look for the UL holographic certification sticker. This UL promotional mark is given to manufacturers to place on hoverboard packaging. The UL emblem indicates that the hoverboard was inspected and has passed its tests. If you are new to the hoverboard market, be sure to check for the certification markers.
You can also search the UL database to determine if the hoverboard you own or are considering purchasing is UL-2272 certified.
Other ways to ensure hoverboard quality and safety
Purchasing a UL-2272 certified hoverboard is one way to ensure that you're getting a high-quality product. Your product will have long-lasting, smooth operation over its lifetime. You can also use the following tips and techniques to prolong product quality:
Don't buy a used hoverboard, though you can purchase recertified hoverboards from reputable sources.
Shop at a retailer that you trust. Don't buy from a seller that you may not be able to locate in the future, should a need arise. For example, don't buy a hoverboard at a mall kiosk or a random website.
Don't buy a cheaper hoverboard model on sites like eBay, unless it's direct from the brand or an official representative of the brand. These models should have warranties.
Only buy hoverboards with warranties.
Don't charge the battery overnight, or for longer than indicated in the product manual.
Don't leave the hoverboard unattended as it charges.
Let the hoverboard cool for an hour after use before you plug it in to charge it.
About Swagtron®
Swagtron is the leading provider of personal electric mobility (e-mobility) products, including bikes, scooters, hoverboards and skateboards.
Swagtron prides itself on providing high-quality craftmanship and sleek product designs. Using guidelines set forth by Underwriters' Laboratories, product testing is both broad and deep. Look for the UL-2272 certificate label on product packaging.
If e-mobility is your jam, think Swagtron!